The Perfect Home Essentials Gift Guide for Everyone on Your List!
There are some affiliate links below, but they are all products I highly recommend. For more info, view my disclosure here.
The holidays are coming up, and it's time to start shopping for the people on your list. What gift do you get the person that loves to clean, organize, and has a beautifully decorated home?
First – step away from the vacuum and other tools that just increase their workload!
Instead, treat them to these top gift ideas to upgrade their organization, beautify their home, or just plain make life easier!
Whether they are a neat freak, a homebody, or just someone who adores their home, you're sure to find something perfect in these Christmas gift list ideas.
OXO Storage Containers
OXO Good Grips POP storage containers are life-changing, but they can be a bit of a luxury.
Help your friend or loved one scale up their pantry game with this set of OXO storage containers.
They'll keep their food fresher and more organized so they can have the pantry of their dreams.
Label Maker
A label maker is one of those things that seem completely unnecessary until you get one. Then you suddenly have this intense desire to LABEL ALLLLL THE THINGS!
I really like how this label maker from Brother has tons of different fonts, frames, and even cute little icons to pick from. Pair this with the OXO cubes above or the spice jars below for a fun, organizational gift.
Pretty Spice Jars
The spice cabinet tends to be one of the busiest-looking cabinets. All the different bottle shapes, sizes, and labels make it a huge source of clutter.
A set of pretty spice jars like these will keep all their herbs and spices looking fabulous, while keeping the spice cabinet chic and lovely!
Add the label maker above or these cool chalkboard labels so they can customize their spices.
Folding Board
I worked retail for years, and one of my favorite tasks was folding shirts on tables. We had a nifty folding table that made it so easy and the stacks looked beautiful when I was done…for 5 minutes until the store opened, but still!
Cue adding a folding board to my home life. It's so easy to keep t-shirts nicely folded and organized in drawers. You can even show older kids how to use it so they can have fun folding their own shirts!
Roomba
Okay, so I know I said to step away from the vacuum earlier. However, the Roomba is an exception. I mean, who wouldn't love a robot that keeps your floor clean with less work?!
The Roomba is a perfect way to help by taking a regular task off their to-do list so they can relax a little more.
Tea Organizer
If your person is a tea fanatic, treating them to a lovely tea organizer allows them to keep their favorite teas fresh and easily accessible.
Add a gorgeous tea set & a jar of local honey for a perfectly chill, beautiful gift.
For more fantastic ways to organize a home, read our beginner's guide to organizing here!
BagPodz
Many towns are implementing grocery store plastic bag bans. When our town announced the ban, I started looking for more eco-friendly options that I'd be more likely to actually remember to bring into the grocery store.
Enter BagPodz.
The reusable, washable bags are super convenient.
The carabiner clip makes it easy to attach to their purse as soon as they get into the car, minimizing the chances of being forgotten.
Plus, they're perfect to bring on vacation. I treated my mom to a set before our recent Los Angeles girl's trip.
We were able to walk to the local grocery store and stock up on basics for our Airbnb, which helped save a ton of money instead of eating every meal out.
Fancy Wood Cutting Board
A gorgeous wood cutting board can be a great statement piece to any kitchen. I adore our Alaska-shaped cutting board and it will forever be a wonderful memory of our life here.
You can pick one with sentimental value like a location they traveled to, or just a super pretty one!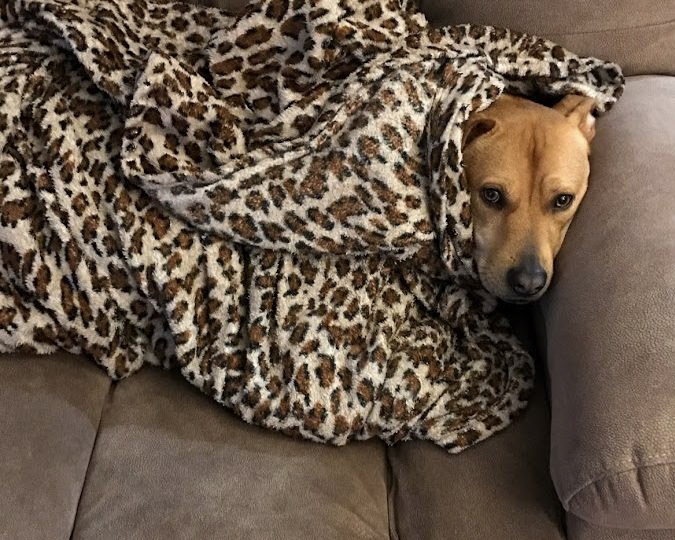 A Cozy Blanket
We're big snugglers during the Alaskan winters, and there's nothing better to snuggle with than a fluffy, comfy blanket!
Even our Roxy is obsessed with blankets, especially the Snuggie my mom got me for Christmas years ago. Mom even had to get me a new one since Roxy had completely claimed my old one!
To give the gift of snuggles, this blanket is a luxe, gorgeous option that makes a great gift!
Beeswax Wraps
Beeswax wraps are all the rage in eco-friendly life. They're pretty and work well instead of yucky plastic wrap.
You can buy a cute set on Amazon right here. If you're more the DIY-type, here's how to make a lovely homemade version!
Travel Coffee Mug
Another great eco-friendly gift idea is a quality travel mug. Living in Alaska, we swear by coffee and other warm drinks.
As such, we've made our way through quite a few travel mugs to find ones that keep drinks warm for as long as possible and are durable.
Contigo mugs are, by far, our favorite. We've brought them out on adventures during -10 degree days and it stayed warm and toasty. The locking lid keeps it from accidentally spilling coffee everywhere.
Their new Couture line comes in fancy, pretty prints that are sure to make anyone happy. Pair with their favorite coffee for a warm, cozy present.
Instant Pot
If there's one household appliance I can't live without, it's my Instant Pot. I normally try to keep items off my countertops to keep them looking clean and open.
I absolutely make an exception for my Instant Pot, though. Since I use it almost daily, it has a permanent spot.
The Instant Pot is a perfect gift for someone looking to increase their home-cooked meals without spending all evening over a hot stove or oven.
I use mine to make yogurt, braised oxtail, even this awesome homemade dog food!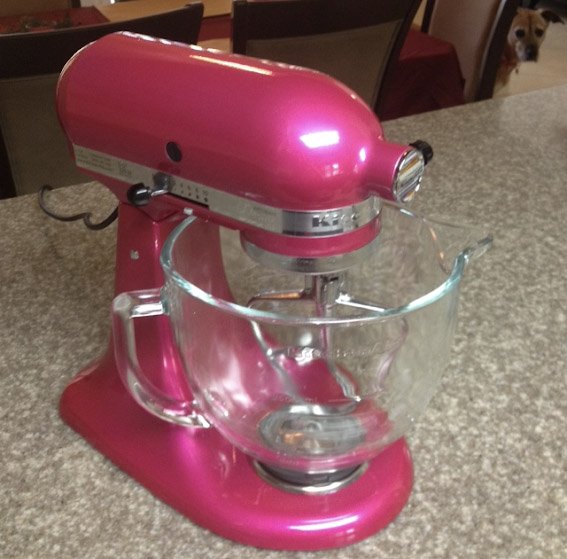 Kitchen-Aid Stand Mixer
My Kitchen-Aid stand mixer was a Christmas gift I received a few years ago, and it's among one of my most treasured possessions. Like, I would probably consider losing a kidney over losing my mixer. It's JUST SO PRETTY AND HELPFUL.
If you want a gift that makes a serious impact, the mixer is the way to go.
For that college student just moving into their first apartment, they even offer a mini version with a smaller footprint. It'll take up less of their ultra-valuable counter space while still being a vital kitchen staple!
Read Next: Holiday Hacks To Save Major Time & Cut Stress
What's on your wishlist this holiday season? Share below, and maybe email this list to a loved one as a hint for something above!