9 Simple Tips To Cozy Up Your Home
There are some affiliate links below, but they are all products I highly recommend. For more info, view my disclosure here.
Why a Home Should be Cozy for Winter
Winter is a busy season for many people. After a busy day of shopping, cooking, decorating, or enjoying some outdoor fun, we often head home, turn up the heat, and hunker down in our homes. One way to make time at home even more enjoyable and relaxing is by making your home nice and cozy! Here are 9 tips to make your home cozy this winter.
Hang a Few Plants in Your House
Hanging plants is one of the best ways to make your living room look fresh and inviting. It also can be used to mask any unpleasant smells coming from your pet's food or litter box, especially if you have them in an enclosed space like a kitchen or bathroom.
It is best to choose plants that are low-maintenance and don't require additional water or sunlight. The ones that thrive well in small spaces are usually cacti, succulents, and air plants.
Studies have shown that more and smaller plants can potentially create a more calming and natural environment in a home. Plants are an important component of the indoor air quality because they filter out toxins from the air. In addition, there is research that has demonstrated that having plants in the home can help reduce stress levels, anxiety, and depression.
The benefits of plants extend beyond just adding some green to your space and breathing in some fresh air (though both are great!) They also provide clean air and oxygen, which can improve your mood and make your house look nicer! So if you're deciding on what plants you want in your home, don't forget about these benefits!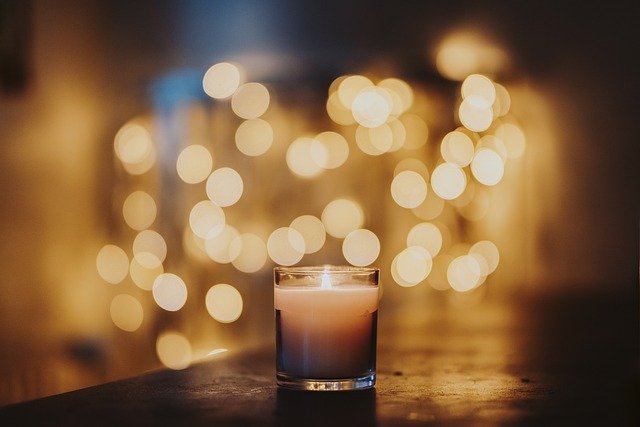 Using Candles and Incense to Create a Cozy Mood
Candles and incense are a great way to create a cozy mood in your home. You can light candles or incense to create a relaxing vibe for the evening.
You may want to use scented candles if you want the scent of something like vanilla, lavender or cinnamon in your home.
The smell of these scents will make you feel more relaxed and give you an easy escape from the chaos of modern life.
If you don't like scented candles, then try using colored ones that will brighten up the room and make it look cozy. You can also use different types of tea lights for this purpose.
Light Up the Night with String Lights
String lights are perfect for decorating your home or patio.
There are many different types of string lights to choose from, including ones that are battery operated, solar powered or plug-in.
Some popular brands include IKEA, Philips Hue and Sylvania.
String lights can be used for outdoor parties, indoor holiday celebrations or to create a romantic atmosphere in your bedroom at night.
String lights are a versatile and inexpensive way to decorate your home for any occasion. They come in a variety of colors, shapes and sizes and can be used indoors or outdoors. String lights are perfect for outdoor parties, indoor holiday celebrations, or as a romantic bedroom addition.
Adding Something Warm and Comfy To Your Bedroom
You can start by picking out one of your favourite blankets. If you don't have any, you can buy or make them yourself. You can also look for pillows and cushions that you like.
Add some pictures to the wall for an added touch of warmth and coziness. Choose pictures that make you happy and think about the memories the photos show. Choose a picture frame that suits your style and place it on a shelf or on a bedside table.
You could also use a rug to add another layer of protection from cold floors in winter as well as to give your room a warmer feel in general – especially if you have wooden flooring!
Use a Big Rug to Give the Illusion of Cozy
The living room is the core of any home, so it's important that it feels warm and cozy. One way to do this without breaking the bank is by using a big rug. It'll complete the look of your living room and make it seem like you put money into your design.
Head Outside For A Change of Scenery
The winter months are filled with holidays, family get-togethers, and get-togethers with friends. It's the perfect time to have some fun. Winter brings a fresh change of scenery, so take your family for a walk in the winter air–the benefits are just too good to pass up!
Get a Roomy Coffee Table
A coffee table is a useful piece of furniture for any home. It can hold books, magazines, snacks, remotes, and anything else you might need to have close at hand. A coffee table can also be used as an extra seat during parties or other events where space is limited.
Add a Set of Floor Pillows
Grab a bunch of floor pillows that are soft and inviting to create an extra place to sit or sleep on the floor (thereby making your home even cozier).
The living room is the most popular place for guests to hang out in, so it's important to make it comfortable. A floor cushion or rug will not only create an extra place for guests to sit, but they can also be used as a makeshift bed for overnight guests.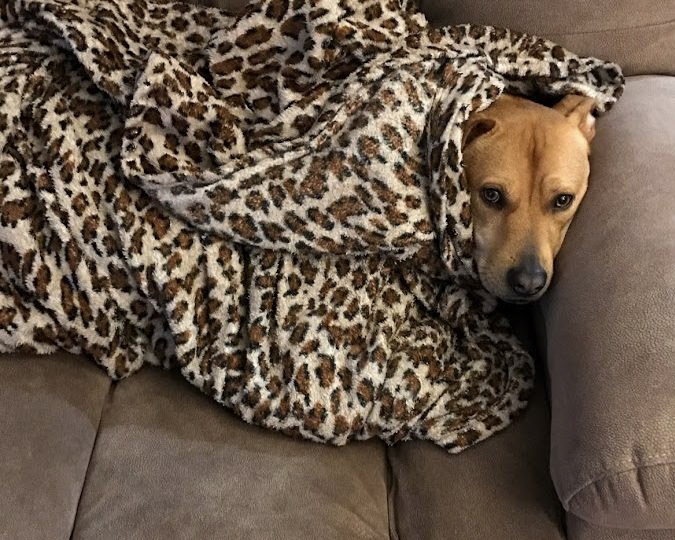 Cuddle Up With Your Pets
Limit your pet's time outside during the colder months. They'll need your company and will provide plenty of warmth as you snuggle up with them by the fireplace!
A cozy winter home is a place where you can relax and embrace the season.
The winter months are often the most stressful for many people, as we find ourselves running around trying to prepare everything for the big day. But this season should be a time of rest and relaxation, not of struggle. The point is to enjoy it and make it as cozy as possible – and that doesn't always mean expensive!